The city crystal is a division of Al Wasl Trading Group, a locally owned trading organization established in 2003. An unceasingly growing company specialized mainly in crystal chandeliers and other lighting equipment.
Started from a simple goal turns into a mission as THE CITY CRYSTAL urges to constantly be the leading provider of innovative, high quality lighting fixtures and related products to UAE market and other Arab Nations.
Aside from selling and installing different light units, THE CITY CRYSTAL has its own general maintenance section that is expert in repairing and cleaning air conditioning units.
Prioritizing our customers by giving them the superior service, ensuring all demands were met with full-satisfaction, and putting a maximum effort in supplying the best products with the highest level of quality to guarantee environment and client's safety.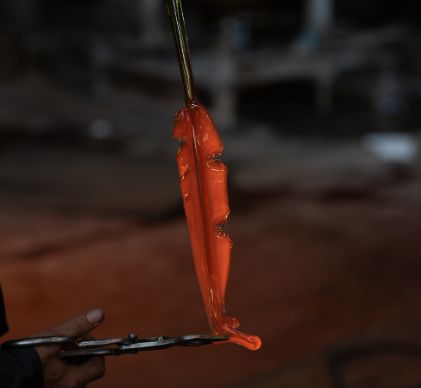 For over ten years of experience, THE CITY CRYSTAL represents many international companies and distributorship as follows:
1. ASFOUR CRYSTAL, Egypt
Includes an artistic masterpieces of brass chandelier in 24carat gold plated finish , inlayed high quality full lead crystal trimmings (more than 30% pbo) giving these chandeliers an aesthetic touch of beauty , as well as the alabaster brass chandeliers with very attractive colors and typical characters. All masterpieces are produce as per European Standard. more
2. MASSMI, Spain
Creator of contemporary and modern styles of indoor luminaires.
3. VIBIA, Spain – Supplier of creative and stylish design indoor lights.
4. VANLUX, Spain
Specialized in indoor/outdoor chandeliers and garden lights.
5. 3BROTHERS, Egypt
Makers of internal and external lighting that qualified in the international standards.
6. FRAMON, Italy
A manufacturing company for non-ferrous casting components for indoor and outdoor lights.
7. Fumagalli, Italy
Manufacturer of outdoor, garden & street post lights.
8. SECOM ILLUMINACION, Spain
Expert in outdoor/indoor supplies & equipment using the new LED innovations.
9. TM TECHNOLOGIE, Poland
Offers high quality system of emergency exit lights.
10. TRS, Spain
Producer of discreet and simple designs with high quality spotlights and downlights.
11. ARES, Italy
Provider of LED products with 'Truly Italian' marks.
12. SCHREDER, Italy
Incorporated LEDs into its product range as this technology offers enormous potential in terms of energy savings and sustainable development.
13. ONE4ALL, Italy
An authorized distributor of NADLEC which offers a complete range of LED technology.
14. GRIVEN, Italy
Focuses in providing latest LED technology for an increasing numbers of light fixtures.
15. FEDE, Spain
Supplier of luxury design light switches, spotlights and sockets made with modern design frames surrounded with Swarovski crystals; and traditional models painted by hand enrich the most exclusive environments.
16. VIOKEF, Greece
Manufactures contemporary & classical designs light fittings with trendy daring colors and with unique handmade decorations.
17. DIPLINE SAITEC, France
A Saitec brand-French company, specializing in the formulation, the manufacturing, the cutting and the machining of polyurethane (PU), polyisocyanurate (PIR) and phenolic rigid foams. This range, at the crossroads between lighting and decoration, is 100% modular and unique: creative light.
18. SIBILLA AND PAN INTERNATIONAL, Italy
Decorative light indoor and outdoor from Italy.
THE CITY CRYSTAL is also a provider for many products such as Panasonic (Japan), Legrand (France), MK (UK), Megalite (Holland), specialized in switches and electrical panels.
Islamic & Eastern design Luminaires are displayed in each showroom for personal checking. Special and customized designs are accepted and manufactured according to every client's desires.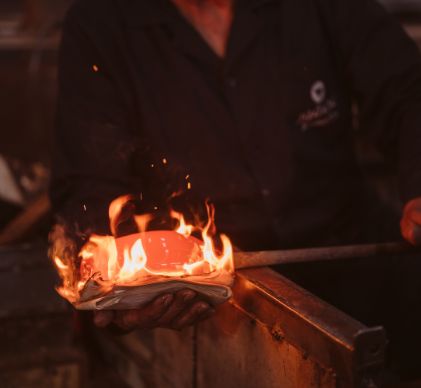 ACCOMPLISHMENTS-SUCCESSFUL PROJECTS
THE CITY CRYSTAL had completed and continuously working in numerous projects with Musanada, Governmental bodies and other institutions such as:
1. Completed Projects with Musanada
a) MUSANADA –replacement of chandeliers and light units at 26 mosques in the western region and maintenance for 1 year.
b) MUSANADA –59 mosques general maintenance and upgrading program in Abu Dhabi City, Baniyas and western region
c) MUSANADA WORK ORDER NO. 2010/313 -Rabee Ahmed Al Qubaisi, Mosque No. 560
d) MUSANADA WORK ORDER NO. 2011/851 -Al Wathba Stables (supply of helipad lighting of high quality, heavy duty material)
e) MUSANADA WORK ORDER NO. 2011/65
f) MUSANADA WORK ORDER NO. 2011/230
g) MUSANADA MOCAB VILLA GHAIATHI PROJECT
2. Supply and Fixing of Lighting Products and Equipment in:
a) Different Schools in Abu Dhabi and Al Ain
b) Abu Dhabi Corniche swimming beach
c) Various palaces and private villas
d) Sas Al Nakhil in Abu Dhabi
3. Delivery and Installation of Light Fittings for Abu Dhabi Municipality Projects
a) Wedding halls in Mushrif and Baniyas.
b) Mosques in different areas in Abu Dhabi such as Al Shamkha, Al Hayelia, Al Bahia & Al Falah.
c) Private projects of mosques in Abu Dhabi -Al Abrar Mosque in Mohamed Bin Zayed City, Amry Mosque in Al Nahyan Camp, Al Hashimi in Bain Al Jasrain and Al Masroui Mosque in Madinat Zayed.
d) Police Officers Club – Abu Dhabi
e) Building of the General Command of the Armed Forces – Abu Dhabi